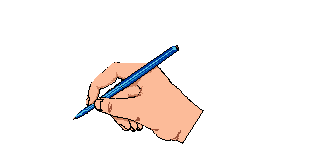 to the Home of National CSI
The Philosophy of Liberty
We at National CSI understand how frustrating the whole and ever changing the world and your community can be. We listen and educate our clients and offer them all possible realistic options to executive protection, security, gang and diversity training. No mumbo jumbo sales pitch or techno-babble. Just straight easy to understand answers to all your questions.

We focus on working with organizations which are flexible to the needs of their community. Having the ability to react quickly to changes in the community, market and take advantage of these opportunities.

Training, Speaking are done on time. There is No hidden costs. You know everything upfront. When you sign with us... we succeed.
Understanding your need to reduce costs, promote your agency, company, school, department, principal, community organization and provide timely training is a must, and we at CSI understand that and set the tone.
We arrive early in order to answer any last minutes questions you may have.
So Why choose us over other consultants, executive protection, gang and youth violence authorities? What do we offer that they do not?
This is a reasonable question, worthy of an answer.
We:
have a proven track record of getting the job done

stress true collaboration with other organizations and individuals

address concerns and denial

make ourselves and others accountable

address Community accountability and perception

listen

do one on One Coaching with Wanna bee, current and ex-gang members

are sensitive to the needs of the community and the individual

conduct emergency assessments

are confidential about what we do and say

deal directly with male and female gang members

have a history of dealing directly with gangs and gang leadership

provide one on one coaching

track gangs nationally and maintain an active database of over 8,000 gangs

have a proven track record of providing timely training and information

provide family support during crisis

provide executive protection services

security (SORA) training

executive Protection

provide graffiti analysis

provide communication and graffiti decoding

respond to questions and concerns

assist in identifying local resources

understanding the people, the condition and why the condition exist

help build bridges of communication and understanding between law enforcement and community

cultural diversity

look for gang affiliation

volunteer Job Placement Program

hold people accountable
---
Our Mission
National CSI has but one mission, to provide superior customer service to our clients. We envision this happening through an exceptional educational and awareness approach that results in in a clear open and focused vision for all with a strong focus on crime prevention, and children focus mindset through both adult and youth accountability.
Our goal is to establish a life long relationship with each valued partner that we have come along side of.
National CSI Consultants will work tirelessly to become 峴ed partners鮠the systems and processes that make our clients successful, competitive and comfortable within their community.
We will assist our clients in meeting and exceeding their full potential; helping them to make systemic changes in areas they have identified as important.
Gangs
School Violence
Executive Protection
Safer Community
Police Accountability
Diversity
Bullying
Etc.
National CSI Consultants is dedicated to improvements in the critical business functions: Sexual Harassment, Cultural Diversity, Management performance, Chain of Command, Understanding Gangs, Executive Protection SORA Training, Employee Relationship, and Organizational Improvements at the most basic of levels.
We pledge to keep it simple, informative, clear, and useful while being motivated to do better throughout our joint business life.
To educate the world on the issue of gangs and domestic terrorism while at the same time holding the gangs and its members accountable for their actions. To work closely with Federal, State, County and Local Government, Law Enforcement, Educators, Youth Groups, Businesses, Social Service Agencies, Grass Roots Organizations, Religious Organizations, Senior Citizens, and Special Interest Groups to eliminate school and community violence racial hate and bias as it relate to street gangs and violence.
We at National CSI understand that::
Teens experience a high rate of crime victimization than any other age group, twice that of the general adult population and ten times that of the elderly for violent crime. Gang and the violence they bring to communities, in the coming years will be a major problem for America. They are many times the victim and the victimizers.
Part of our continuous mission we will be:
To put and keep children First and to hold them accountable for their actions as well as ourselves. To make the playing field as equal as possible for all people regardless of race, creed, color, national origin, sexual orientation, disability, ethnicity, age, or ability.

To deliver a high level of quality of education and training as it relates to youth violence, gang prevention and intervention, cultural diversity, bullying, respect, youth and community motivation, school and overall youth violence and other timely issues while working with communities and families to help bridge the gap between adults and youth.

To promote independence and supporting people to take a positive part in the community. To help, aid and assist those young people who wish to exit the gang lifestyle while working with those who remain active. With the assistance of the community form a Boot Camp for youth in crisis.

To respect and listen to others while attempting to understanding the people, understand the conditions and understand why those conditions exist.

Work to produce the best results with all people, organizations, department and/or agencies who use our services regardless of race, color, sexual orientation, ethnicity, disability or ability

To collaborate with others and to reserve the right to move forward without those who truly with to collaborate. To establish the best consultants to deliver our services
To to where the people and youth in need are and not wait for them to come to us while having a positive approach to challenges and change
7. Operate on the broken window mindset (fix the little things and the big things will take care of themselves
8. Operate on the mindset of Dr. Martin Luther King Jr. and his Wife Coretta Scott King.
Note: When the overall gang and domestic terrorist population has dropped to under 500 nationwide this organization will self destruct.
OBJECTIVES:
Recognize the windows of opportunity to reach gang members, even the hardcore entrenched members;
List at least six periods when victims of violence are most receptive to communication:
Dispel the myths and misconceptions about getting youth to cease gang activity; and
Identify three important factors in aftercare for ex-gang members and victims of violence.
---

of National CSI
Company Profile
National CSI
---
Contact Information
If you have any questions please feel free to contact us at the below number. Also feel free to leave a detailed message.
Telephone

(732) 922-4525 or (732) 889-6670

FAX

(732) 922-4514

Postal address

823 West Park Avenuem, Suite 161, Ocean, New Jersey 07712

General Information: CO3GA@Aol.com
Customer Support:
Webmaster: Cheryl Dye CO3GA@AOL.COM